About 15-18 years ago, Doc Weist returned from his winter vacation in the South with an idea for a league named best flashlight for the older guys. Scoring is based on a point system. Each player receives points for bogeys, pars, birdies, eagles. Depending on the points the player makes each week determines how many points he needs to make the following week.
After play, teams are drawn from those who played. There are usually 3 men on a team. The plus and minus points are added together for a team score. The highest score wins. Each man on the winning team receives $2.00. The requirements are to show up on Wednesday at Shaw Creek (check at clubhouse for time) and bring $2.00 entry fee. There is an age requirement of being at least 50 years and most of the guys are well past 50.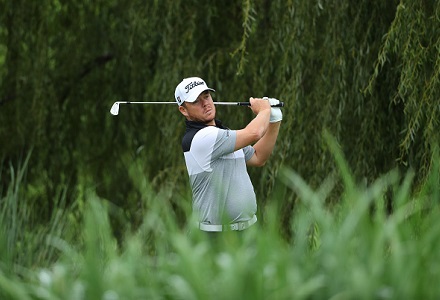 These guys are very serious about golfing on Wednesdays and would enjoy having some new golfers join them. Everyone has a chance to win, everyone have chance to get a floating pearl necklace. Even if you don't win often, you have only lost $2.00 per week. According to my records Harold Johnson and John Lawson have not missed a week this summer. As well, Lyle Walters has not missed a week since he started on May 12. All the guys have a very good attendance record, although they are not obligated to come each week. Come see what they are all about.